A man loves teaches in Malaysia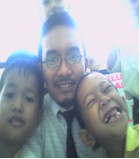 I'm Ahmad, 25 years old and I'm from a big family. I've 8 brothers and 5 sisters and I'm the eldest in the family. Maybe this is the '1st major causes' why I fell in love with Early Childhood Education.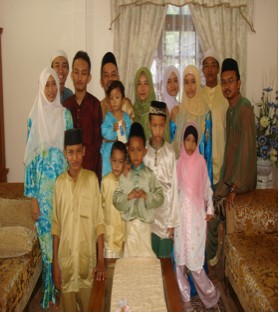 A lot of people ask me why I choose this field. Why kids? Why not other jobs?
I always answer, this is LIFE.
At first, my parents did not like my choice. In 2007, I received my 1st degree in Psychology of Child and Family at University Malaysia Sabah.
Three years of courses really made me tough because being a man in woman's world (the courses) is not appreciated from the society and you look weird among your colleagues. People will ask you a lot of questions: why did you choose this course? Why not other courses? And so many skeptical and gender bias questions.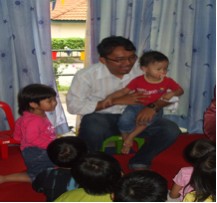 My friends laughed at me, made jokes and very negative attitudes about my choice until graduation day with a degree. Moreover, I'm the first and the only one who gets the 1st class degree since the School of Psychology & Social Work was established 10 years ago.
I graduated from the University Malaysia Sabah in 2007. My major was Psychology of Child and Family. During my 1st practical course, I worked as a preschool teacher for one month and had my observation. Working with kids in a rural area is not a good job for a male.
Lack of knowledge and poverty made them closed minded to accept a male in a preschool. But, all kids liked me and I'm happy with that. So I don't think about other things that much.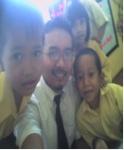 I went for my 2nd practical course during my last year in SRS Dato Simon Fung, Sabah and I was attached to Learning Centre Department. I gained a lot of knowledge and experience during the three month practical and training.
I enjoyed spending my time with my student who were Autistic, Slow Learners, Asperger and Down syndrome. Compared to all normal students, I prefer to work with them. They appreciated who I am more than normal kids.
I run, jump, play hide and seek, chasing each other, marching, doing exercise without any hesitation (I lose 5kg during that time).
Why? Because they improve and become better and better. They accept sweating, know how to socialize, know how to express anger, are able to show compassion with other students. I'm happy for that.
At first, I felt so down because parents looked at me like I was weird and with very skeptical eyes. Some of the staff were always judgemental and put all the blame to my student just because they are different from the other student. I recognize their differences, I admit it. Their different is SPECIAL. That's the FACT.
After I graduated, I worked as Branch Manager for six months in a private kindergarten in Kuala Lumpur. As I expected, the same thing happen. No one talked to me for a few weeks. The response was, I'm male and I should not be here. After awhile, slowly, they accepted me.
Parents also began to connect with me. They ask a lot of things and sometimes do some discussion about all their kids.
Of course, the kids were also happy. They come to me and say "Cikgu (teacher), can I call u papa?" I just smiled and reply "sure". They really cheer up my life. I forget about being tired and stressed. If I go back to the kindergarten, the kids will run and shout "papa is coming". It's a powerful moment to remember in my life.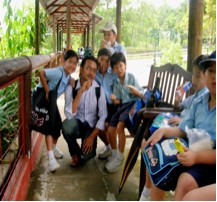 In July 2008, I further my study in Masters of Early Childhood Education in University of Malaya, Kuala Lumpur. Now I'm in 2nd year and will finish in 2010.
For my project paper, my topic is Male Teacher Involvement in Early Childhood Education. It's cool. At last, being different doesn't that bad at all.
At this level, I never regret what I've choose. Other people can condemn or say anything about this, but this is my life and I proud of that.
Read his MenTeach post about his survey.