Male Educator Named State Teacher Of Year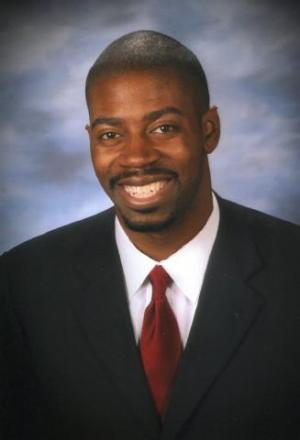 Joshua Parker, a Baltimore County English and language arts teacher, was named the 2011-12 Maryland Teacher of the Year.
The surprise announcement was made by Interim State Superintendent of Schools Bernard J. Sadusky during a gala at Martin's West that included Lt. Gov. Anthony Brown, among other dignitaries.
Sadusky hailed Parker for his uncommon drive to see students succeed and his zeal when it comes to making sure world-class students were prepared.
It is a passion Parker enjoys. "Looking back over my brief but expansive teaching career, I can't help but smile," Parker said.
Parker is a graduate of the College of Notre Dame of Maryland. He holds a Bachelor of Science degree in sports communication, a minor in English from Towson University and a Master of Arts degree in leadership in teaching. He has proven his abilities while serving as the English/Reading/World Language Department Chair at Windsor Mill Middle School, as well as an English language arts teacher at both New Town High and Dundalk Middle schools, according to the announcement.
"Teaching was the way that I could use the knowledge of my heritage, the love of English content and the universal need that I saw to make a difference," said Parker. "I get opportunities to impart passion, wisdom, content knowledge and love I have to students. Yet, my greatest achievements include providing students with a dependable role model, helping them conceptualize the purpose and power of English while helping them achieve on standardized tests."
Parker said he believes in the potential of students and works tirelessly to not only open, but to also fill their minds with instructional tools for learning. His values have played out in the middle school all-male reading club he organized; the top-ten finishing Black Saga Team he directed; the boys' junior varsity basketball team he coached; a summer program directed at engaging local youth he coordinated and a comprehensive after-school program at two middle schools he implemented.
As the 2011-12 Maryland Teacher of the Year, Parker will be honored by the president at the White House in 2012, receive $9,000 in cash awards, a 2012 Honda Civic from the Maryland Automobile Dealers Association valued at more than $25,000 and many additional gifts and prizes.
Parker also will go on to compete to become the National Teacher of the Year, which will be announced next April.
October 15, 2011