Paul Szetela – A pioneer in Early Education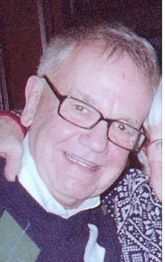 Head Start Teachers and child care workers mourn the death of Paul Szetela long time ABCD Education Supervisor and trainer for the Boston Head Start. He was a teacher as well as an adminstrator. He had attended early meetings of men and child care groups in the 1990s.
In the past few years he has been teaching Early Childhood education at Urban College, where he encouraged thousands of students to be quality teachers and caregivers. He was a pioneer and leader for men in early education in the Boston area.
Mr. Paul Stanley Szetela, 63, of Boston, formerly of Adams, died on Tuesday, June 10, 2014 at the Coolidge House in Brookline.
He was born in Adams on March 5, 1951, the son of the late Felix and Stacia (Wisniowski) Szetela. He attended schools in Adams including St. Stanislaus Kostka Elementary School and graduated from the former Adams High School.
He received his Bachelor's Degree in Education from Merrimack College, Andover, and then went on to receive his Master's Degree in Education from Lesley University in Cambridge.
At the time of his death, Mr. Szetela was teaching Early Childhood Education at Urban College of Boston, where he was considered a great mentor to the faculty and held the highest standards for his students.
He was selected "Outstanding Faculty Member" by the 2012 graduating class. He was instrumental in founding the college and was a dedicated member of the Academic Excellence Committee and a member of the NEASC Self-study team.
For over 20 years, Paul gifted Urban College of Boston with his intelligence, wisdom, creativity and breadth of knowledge about early childhood education and adaptations for children with special needs. Mr. Szetela had also worked for ABCD in Boston as the Early Childhood Administrator and teacher. There he received the Abigail Adams Award and was a 2 time recipient of the Teacher of the Year Award.