Ralph Ramstad, a teacher who broke barrier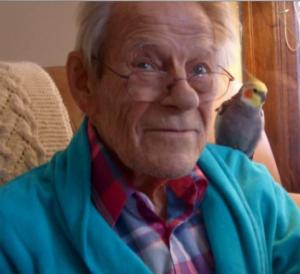 Ralph Ramstad began teaching in the Minneapolis School District around 1950, when few elementary school teachers were male.
Ramstad, a decorated World War II infantryman who spent most of his career teaching fifth- through eighth-graders at Burroughs Elementary, died of natural causes on Monday in Minneapolis.
He was 86.
His wife, Marjorie, said he trained as a journalist as well as an educator at the Univesity of Minnesota in the late 1940s. He was headed toward a secondary education career when advisers told him "the coming thing is elementary," his wife said.
"Everybody wanted to have the new men teachers," Marjorie said.
The few men in Minneapolis' elementary ranks in the 1950s formed a support and social group called Elemens. Its members still meet occasionally.
"We were invading a basically female-dominated world. We had things in common, and we could talk and socialize," said his friend and colleague George Haakenson, a retired Minneapolis teacher.
Haakenson said that Ramstad was a "very good teacher" and a strong supporter of his union, the Minnesota Federation of Teachers.
In that role, he was outspoken and carried many arguments, Haakenson said.
"He would remind us of possible pitfalls, and kept us on track. He was realistic," he said.
By the 1960s, Ramstad had earned a master's degree in education from the university, plus another 45 credit hours. "He never stopped learning," said his wife.
In 1970, he retired because of a disability, and became a "wonderful house husband, she added.
During World War II, he served as an infantryman in France and Germany, and was awarded a Bronze Star for Valor, as well as two Purple Hearts.
In addition to his wife of 64 years, he is survived by two sons, Stephen of St. Louis Park and Eric of Minneapolis; a daughter, Karen Tarmann of Chula Vista, Calif., five grandchildren and two great-grandchildren.