Retiring after 40 years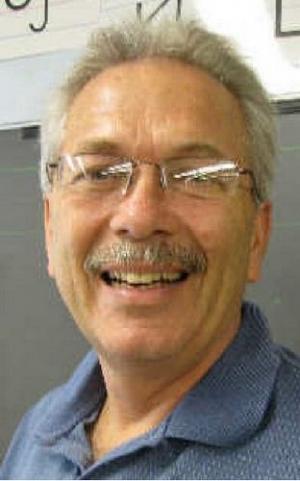 Gary Green is retiring this week after 40 years with Fort Wayne Community Schools – 39 of those at Lindley Elementary School. He spoke with editorial writer Karen Francisco about his career in education

It's unusual for a teacher to spend his entire career in one school. What made you want to stay at Lindley?
As the kids came year after year, I got to know the families – that's the main reason I stayed. The second reason I stayed is because of the faculty. We've always had wonderful, wonderful teachers and great administrators. I think probably if it hadn't been for the friendly atmosphere, the cohesiveness of the staff, wonderful administrators, I probably wouldn't have stayed.

Elementary school teachers are overwhelmingly female. What qualities do male teachers bring to the classroom?
The fact that we can be a positive role model for the kids who do not have a dad in their lives. Maybe male teachers tend to be a little more patient with boys, because boys tend to be the ones that cause the most disruptive problems in the classroom and seem to have the most learning difficulties. Maybe over the years I've learned to work with them solving some of those problems.
After four decades in the classroom, any regrets about your choice of careers?
Regrets? None at all. I've really enjoyed teaching. Probably the thing I don't like as much today is all of the other work that is involved. The non-teaching things. It's getting heavier. The computer was supposed to make your life easier; it's made it much more difficult. I like working with the kids … that interaction with them is tremendous.
Have children changed over the years?
Yes, they have. Physically, they are not in as good a shape. I have far more kids who have asthma, far more kids who have severe allergies.
They do not get outside as much as kids did earlier on. Used to be kids would leave school, go home, play, come in, eat supper, do homework, watch a little TV and go to bed. Now they stay indoors because parents are still at work and they don't want the kids outside. And the kids have a much more difficult time playing in unstructured environments.
What are you going to miss the most when school starts next August – and what won't you miss?
I won't miss the school lunches (laughing). Our lunches here – bless their hearts – they are prepackaged. In elementary, we don't have cooks. I remember when I first started teaching, they cooked in school. It was great.
I will miss the kids, there's no question about it. In fact, I've signed up to volunteer so that I can edge out of this thing a little easier. … I will miss the camaraderie of the teachers – working together on our quality-improvement team.