This month's episode of Education Talk Radio spotlighted AACTE's national Black & Hispanic/Latino Male Teachers Initiative Networked Improvement Community (NIC) and other efforts to increase men of color in the teaching workforce. In the August 9 show, host Larry Jacobs interviewed Director of College Access and Completion Michael Dennehy of Boston University (MA), Director of Call Me MISTER Roy Jones of Clemson University (SC), Associate Professor Shatriya Collier-Stewart of California State University-Northridge, Executive Director Lemuel Watson of the Center for Innovation in Higher Education at the University of South Carolina, and Behavior Interventionist Ryan Jeffery at Fairfax County Public Schools (VA).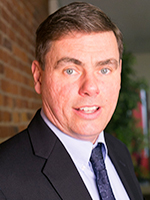 According to the National Center for Education Statistics, just 2% of public school teachers across the country are Black males and fewer are Hispanic males. AACTE's national NIC initiative helps institutions identify innovative strategies to increase the percentage of Black and Hispanic/Latino men receiving initial teaching certification through their preparation programs.
"In the Boston public schools when we first participated in the NIC, which was the 2013-14 school year, 76% of the student population was Black or Hispanic/Latino, with only 31% of the teachers and guidance counselors identified as Black or Hispanic/Latino," said Boston's Dennehy. "It is a trend across the country, and a number of colleges and universities as well as school districts are working hard to try to rectify those disparities."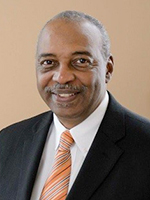 In South Carolina, Jones has led the Call Me MISTER® (Mentors Instructing Students Toward Effective Role Models) initiative for 17 years to help address the state's ongoing shortage of African American male educators at the elementary level. "We pulled together collaborations to what is now 21 institutions in the state of South Carolina, having started with four," Jones said. "Since 2004, we have doubled the number of Black men teaching at the elementary school level in the state of South Carolina. We have 100% employment rate for our MISTERs who graduate. […] Ninety-five percent are still educators, and the other 5% are school administrators."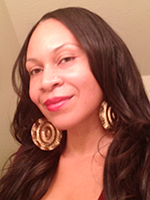 Working with Watson as a consultant, Collier-Stewart leads the Future Minority Male Teachers of California Project, a teacher preparation initiative funded by the Kellogg Foundation aimed at increasing the number of men, particularly African Americans, Asians, and Latinos, who want to work in elementary education in the state.
"Men don't really understand the benefits of going into teaching, so our goal is to help them understand the benefits through social justice […] to touch students and impact their lives," she said. "[We] give them strong male mentors while they are doing their student teaching, but also once they get out into the teaching field, so they can have support."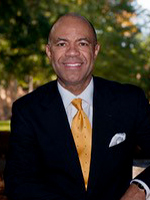 The radio show highlighted the importance of creating a foundation for future achievement at the early stages of education and of having educators of color along the way who can serve as role models and mentors. "Spending years in the classroom, I've seen the impact it has on students when they can make a connection and see the reflection of themselves in their teacher," Jeffery said, "and how receptive they are to receiving instruction from another person of color." Research has shown that having male teachers of color reduces implicit bias and provides role models for students of all races.
Watson advocated for a systemic approach to supporting more minority males to become teachers. "You have to start early, with multiple agencies," he said, "and be diligent to create a community where the institution has buy in. […] This should involve faculty to work on curriculum and activities that are applicable and approachable from a male point of view."
[MenTeach is a consultant working with Dr. Collier-Stewart and Dr. Watson on the Future Minority Male Teachers of California Project.]