The Steering Committee of MenTeach – New England held an award party for Marcia Farris, Executive Director of the Massachusetts AEYC, where she received the Steve Shuman Award in Support of Men in Early Education and Care Award because of her work as an ally to men in the field and support of gender equality.
Marcia received the award at the MenTeach – New England reception at the MassAEYC Conference on March 16, 2012 at 5 PM at the Westford, MA Regency Hotel.
Anita Moeller representing the Massachusetts Commissioner of Early Education and Care congratulated Marcia on receiving the Steve Shuman Award.
Marcia Farris, the Executive director of Mass. Association for the Education of Young children, has been involved in education since the early 1970s when she graduated from Southern Connecticut State University with a Bachelor's degree in Special Education with a Spanish Major.
She has been a child care worker, special Education teacher, a researcher, and director. She has been training early educators for years and nurturing leaders throughout New England for our field. She was a Family Day Care licensor, training coordinator, as well as a regulations and policy specialist in Massachusetts early education. Marcia also was a program associate for Taking the Lead at Wheelock College. She served as the Executive Director of Boston AEYC and Mass AEYC. She helped revamp MassAEYC to a strong state-wide AEYC affiliate.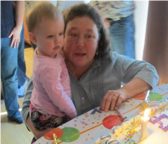 She has been a long time supporter of men in early education, seeking out potential male leaders and encouraging workshops on gender balance. She has made room at the state conferences for the MenTeach reception. We have seen Marcia as one of our strongest allies in the early education field. We admire her long time commitment to early education and her encouragement of men in the field.
For this we present her with the Steve Shuman Award for the Support of Men in Early Education and Care.
Steve Shuman Award for Support of Men in Early Education and Care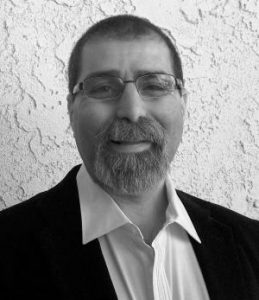 Steve Shuman is a longtime early childhood educator and a pioneer activist on  behalf  of men in early education. In his long career he served as teacher, director, college teacher and lecturer, administrator and advocate in Massachusetts and throughout New England. He was awarded the Abigail Eliot Award from the Boston Association for the Education of Young Children in recognition of his work.
Past recipients include:
2009–Steve Shuman
2010–James St. Clair
2011–Just Holm