New data shows kids are far more likely to be taught by a female than a male with women recruited as teachers 230 times more than their male counterparts.
The study out of Queensland found 85 per cent of primary school teachers are female, but Dr Paul Browning, headmaster of St Paul's School in Bald Hills, Brisbane, said this is not a new issue.
"When I trained as a primary teacher myself in the late '80s there were five of us in a cohort of 100 who were male teachers," Dr Browning told Today.
"We find it difficult to find good, male teachers to be in the classrooms and when I find a good male teacher – the kids benefit from that experience."
Dr Browning said good male role models are needed in the classroom,
"I don't know what the problem is apart from the fact that men feel it is a very female dominated profession," he said.
Former principal and Real Schools CEO, Adam Voigt explained further why he thinks being male may be considered taboo in the teaching industry.
"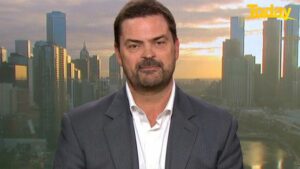 I think there's a handful of issues that are combined to make the problem a significant one," he said.
"Number one there is undoubtedly some stigma around being a male primary school teacher, in particular a male early childhood teacher.
"There are challenges in the school where the male teachers feel cautious and worried about being one-on-one with students and conduct being viewed the wrong way."
He said pay is another big issue and a higher salary would be key in getting more men into the teaching profession.
"A lot of males who are considering becoming teachers do the comparisons, they sit there and look what could I earn if I'm going to go down a mine instead, what could I earn if I was going to be a tradie or go into the corporate world.
"They look and see what's going on with teaching and say, 'I don't think so' – If we want to make a difference, we need to get to the crux and see what is happening."
March 20, 2023