Being a part of our M.E.N group on campus provides the opportunity to give back better both the community and ourselves. A year ago, we organized a day with the local Boys and Girls Club to provide the students with a change of pace and some new activities. As a group we thought of some fun activities and games ranging anywhere from bean bag toss, to hula hooping, to football. The day turned out as a great success with all of the kids and our group having an awesome time.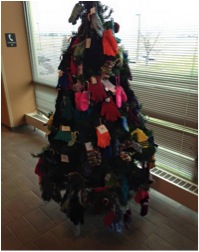 Most recently, our organization participated in a charitable event called The Mitten Tree. The Mitten Tree is a Christmas tree that stands in the local courthouse where anyone can donate a pair of mittens and hang them up on the tree. The mittens then go to anyone that may need them in the community whether they are children or adults. As an organization we thought it was a great opportunity for us to get our name out there while providing a service we all thought was great. Hoping to reach a goal of 200 total pairs of mittens donated, we got other education related organizations on campus involved, creating a friendly competition of who can donate the most pairs of mittens with the winner receiving a travelling certificate. On the final day of counting the mittens we had received from our organization, other on-campus organizations, and faculty and the rest of the public, we had gotten a grand total of 200 meeting our goal exactly!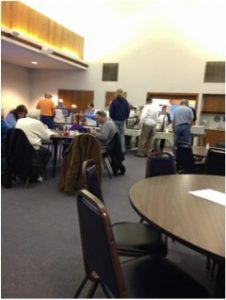 Recently, we have found another way to get our organization involved in the community. We volunteer our time at the First Congregational United Church of Christ in a program called Thursday's Table. Thursday's Table is an event the church puts on every Thursday in which they prepare a very nice, hot meal for members of the community to come in and eat. We are involved in this by helping with clean up. After everyone has eaten and started to head home, our M.E.N group members, usually two to three of us at a time help by wiping down and putting away tables followed by vacuuming the floor and helping out in any other ways needed. Thursday's Table has provided us another great way of helping us build our name (and receive a free meal) but more importantly helping out in the community.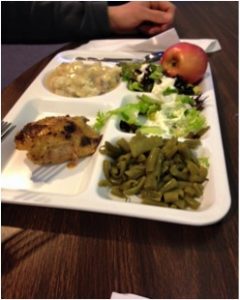 Giving back to the community is something our Men in Education organization feels strongly about and we are always searching for new ways and new opportunities for us to do so. It helps us to gain the positive image we want in order to help grow our organization all while servicing the community and helping out where we can.