The World Forum 2014 in Puerto Rico was an incredible success!
There were over 830 delegates representing more than 81 countries. It's such a unique opportunity to meet so many interesting people, doing amazing things caring for young children. Many of us attended and made some great connections with new people and reacquainting with previous friends.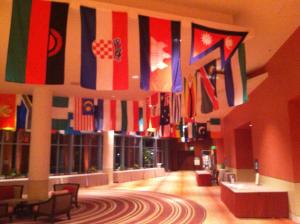 Some of the highlights included hearing about the fantastic work that is going on in many countries throughout Africa – including Nigeria and Lesotho. And we also met the young men who are the next wave for the future of men in early education. We'll provide more details about some of those initiatives. We also saw the release of WoFoNet that provides a place to continue communications. Currently it is free to sign-up.
Although there were a couple of rain storms, Puerto Rico is a beautiful place to visit.