I am currently suggesting that you add RTR to your database of residency programs.
Here's a brief description of it: RTR is a program based in the inner city of Richmond, VA. In your 1st, of four-year commitment (also known as the residency year), you earn your Master's Degree in Education (concentrations offered are Math, English, Social Studies, Science, and Special Education) from Virginia Commonwealth University, which has been ranked as one of the top graduate education programs in the country for several years.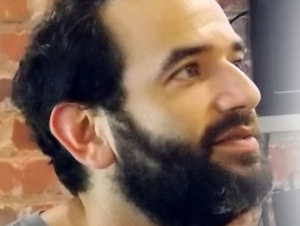 Also in this first year, you will be co-teaching in Richmond Public Schools with hand-selected teachers, who are regarded as some of the top in the district. After your residency year is complete, you are required to make a 3-year commitment to teach in Richmond Public Schools. The coordinators of this outstanding residency programs have, literally, hundreds of years of urban education combined. The program has some great benefits, including a hefty $24,000-$32,000 stipend (amount depends on concentration chosen) during your residency year, lush apartments in the heart of downtown Richmond for housing, health insurance, reduced tuition, and, of course, a guaranteed job once your residency year is complete.
I am currently in my residency year now and, to be quite honest, choosing this program was the best decision of my life. Each and every member of the staff here treat you like their own children (in a positive nurturing manner), the support system is superb. My only gripe with the program is the lack of men, namely, men of color. Myself and two other males were the first African American men in the history of the five-year old program.
I was hoping you all can help try to promote this program more to men.
Thank you so much.
Lemmy Okonta