In April MenTeach – New England held its annual reception at the Massachusetts AEYC Conferrence in Lowell.
Many people didn't attend because of the lock down in Boston after the bombings related the Boston Marathon. But we carried on despite. This year the MassAEYC asked if we could combine reception and it worked out very well.They were able to award their annual Gwen Morgan Emerging Leadership award and we were able to hand out our awards.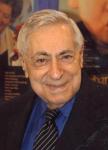 This year we gave out our two awards: The Steve Shuman Award in Support of Men in Early Education and Care–This year to Dr. Edgar Klugman who has been in early education for over to years as teacher, adminstrator, professor and well known expert on play. Ed and his daugther, Kerry (who is also an early educator) had to go past deserted streets in Newton and Belmont to make their way to Lowell. Kerry led us in one of Ed's well known German drinking songs.
Next was the third was the Emerging Professional Award for a male teacher who is showing leadership in working for gender balance in our field and in the profession. This award went to Joe R. King , a teacher of two year at the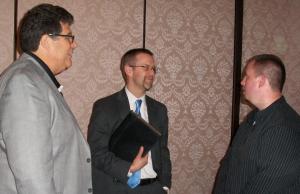 Dartmouth College Child Care Center in Hanover, NH. For this award we solicite we ask that people nominate staff in their centers who they feel are up and coming in early eduction. Our committee makes the determination of the appicants. Joining us was the Acting Commissioner of the Department of Early Education and Care for Massachusetts, Thomas L Weber which was an honor for us as far as recognition.
This was a wonderful events and to join with our colliegues from MassEYC, we saved money had a few extra people joining us. Thanks to Jerry Parr and thw WillowTree Inc who helped us finance this event.
Craig Simpson – MenTeach – New England