Profound Gentlemen (PG) gathered over 120 male educators of color and community members for their eighth annual Community Impact Assembly (CIA). Hosted in Charlotte, the convening provided an opportunity for the educators, affectionately known as gentlemen, to be immersed in a space of vulnerability, learning, and relationship building.
History of Profound Gentlemen
What started as monthly meetings across Charlotte has since matured into a national organization centered around retaining male educators of color. Co-founded by Mario Shaw and Jason Terrell, PG emerged because of the low representation of males of color within the teaching profession. Shaw and Terrell created the nonprofit to offer a variety of support and community for males of color in education.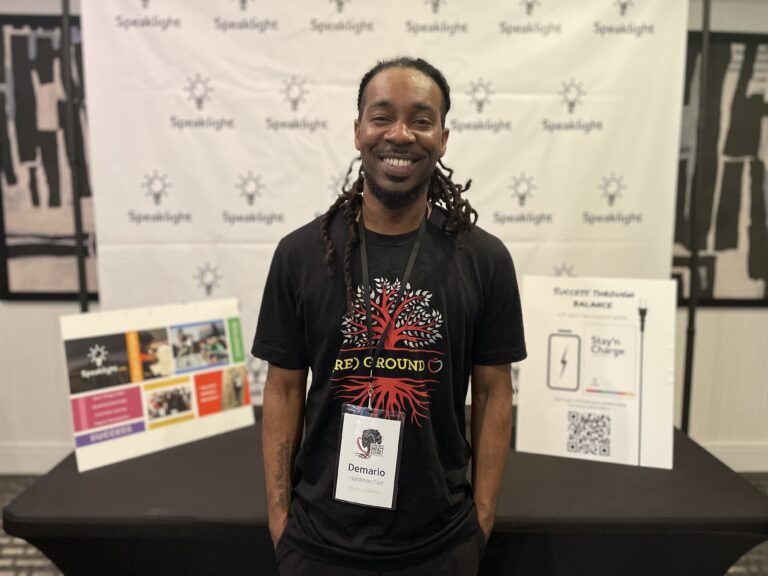 Profound Gentlemen's retention strategy consists of providing 1:1 coaching, professional development workshops, and an extensive network for gentlemen to access.
According to their site, PG's approach is differentiated to address the unique needs of three classifications of their educators: Beginning Educators (0-3 years), Developing Educators (4-6 years), Profound Educators (7+ years). As part of their membership, the educators are involved in cohorts of up to 20 gentlemen, allowing space to engage in sessions focused on character development, content development, and continuous leadership.
"I think PG has helped me be a more thoughtful, a more well-rounded, and a more intentional principal. When I say thoughtful, well-rounded, and intentional, it helps me to make sure that through the sessions that we provide, whilst watching the support that impact leaders provide for their cohorts of teachers, helps me to make sure I'm embedding those same traits and characteristics in the school environments that I lead."
Erik Turner, Profound Gentlemen board chair and principal of Central Piedmont Early College High School
About the assembly
In addition to the aforementioned resources, Profound Gentlemen convenes their gentlemen annually for their Collective Impact Assembly.
Wayne Terrell, senior impact director and this year's CIA organizer, said providing this space is significant.
"We're in need of a space that supports our needs," he said, "more than just professionally, but getting to the root of who we are."
"CIA has provided me a space where I can see other people who look like me, who are going through similar challenges or obstacles that we do, based on our identities and positions we have. It's space that makes me feel comfortable… I can see myself being a change maker in within the educational space because of the community that is present here."
Josue Velazquez, fourth grade bilingual teacher in Chicago
Given the hugs and immediate embrace among gentlemen, one community member asked PG's director of development, Leah Rapley, if everyone knows each other. Though the answer was no, at least to start, Rapley identified that very point as the beauty of the space; the necessity of an environment that she committed to help building for her own son to see male educators of color thriving.
This is also the reason why PG leadership expressed the founders' intentional choice to not title CIA a conference. Rather, the organization likens the assembly to a homecoming at historically Black universities and colleges (HBCUs) or a family reunion.
In the words of Strategic Operations Director Juan Lascano, "The feeling of joy, the feeling of love, the feeling of the camaraderie that you experience in these spaces are the things that I really admire about CIA."
"It's not a conference, it's a community that comes together."
Gabriel Salgado, middle school teacher in Chicago
"Regrounding" in their purpose
Profound Gentlemen centered this year's CIA on the theme of "(re)grounding ourselves in our purpose, values, and mission to build communities of male educators of color that have a profound additional impact on boys of color." The assembly welcomed participants from across the nation for three days of professional development sessions, discussions, and fellowship activities.
Accompanying the theme of "regrounding," presenters honed in on various sub-themes including: the importance of restoration and rejuvenation, interdisciplinary approaches for addressing obstacles in education, and the legacy of both the individual, organization, and greater community.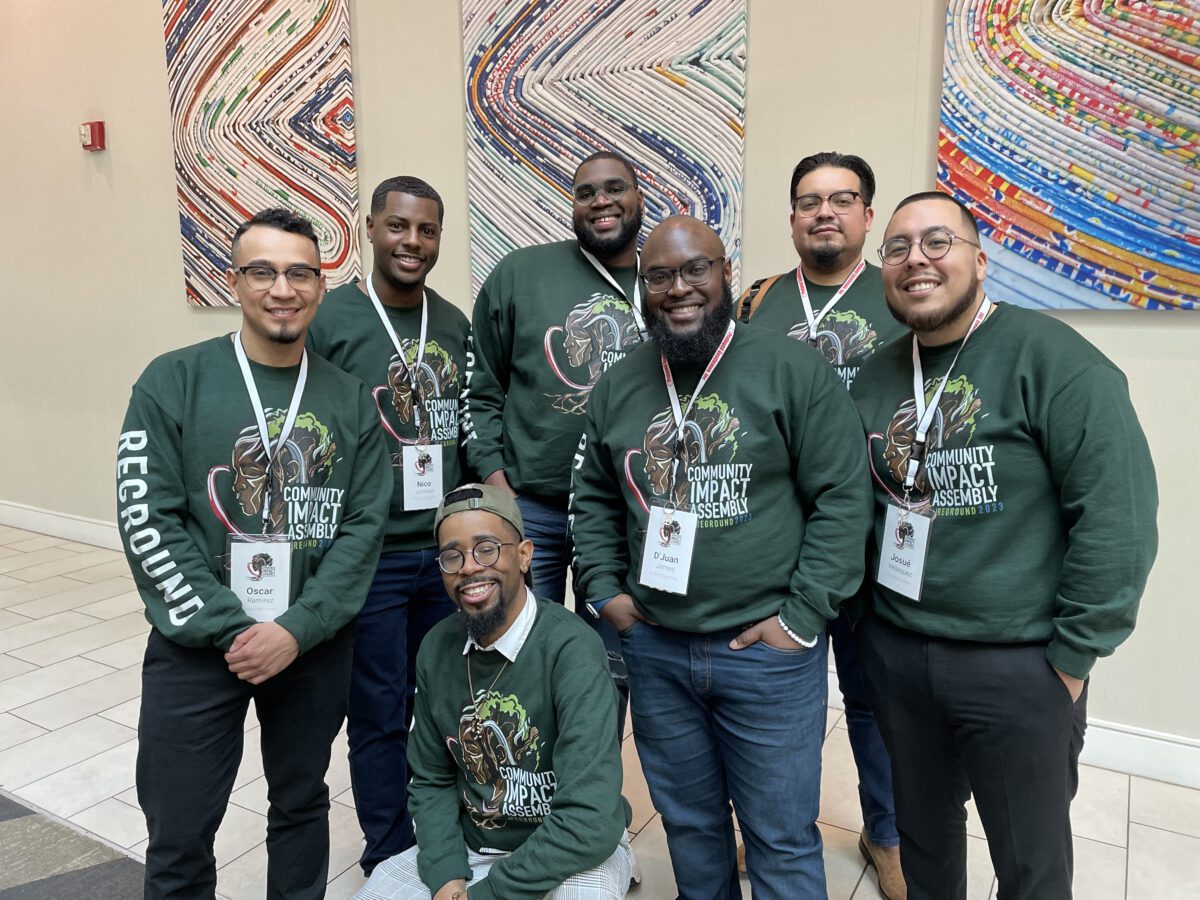 CIA launched with "Community Day," allowing gentlemen to gather alongside community organizations and partners to build relationships across the PG network.
The opening guest speaker, Dr. Duane Davis, serves in the office of the executive vice president at the University of Chicago as the executive director for K -12 education initiatives. He provided a message that not only highlighted the importance of male educators of color, but reinforced the need for organizations like PG to make sure their educators have a space for affirmation, healing, and restoration.
"It's like almost like a rejuvenation of the energy that I need to keep going to keep moving forward."
Oscar Ramirez, fifth year social studies teacher in Chicago
One profound impact of the assembly is the intentional dispelling of the idea that male educators of color are a monolith. Though the event allowed space for gentlemen to connect through shared experience and identity, whether through race, content area, ability, or other markers, the vastness of backgrounds among gentlemen was emphasized.
The following are a few reflections from individuals and organizations within the diverse range of males of color present at the assembly.
Hip hop in education
David Spellmon, self-identified as a "child of Hip Hop," is a behavioral specialist with Charlotte-Mecklenburg Schools and a CIA facilitator. Spellmon was highly sought after following his session, "Just Like Music." In it, he explored how hip hop can be incorporated into a culturally responsive curriculum to boost social emotional learning in students.
As a published author, Spellmon provided all gentlemen with lesson plans through his book, "Just Like Music: Social Emotional Learning Inspired by Hip-Hop." He feels that opportunities like the CIA are important "because we get to fill each other's cups," adding that "you can learn from somebody who looks like you."
Speaklight
Entering his sixth year with Profound Gentlemen, DeMario Hardmon-Fort serves in a role known as impact leader. Over the course of the academic year, he guides a cohort much like a peer coach, aiding members with goal setting and accountability, in addition to ensuring that members stay abreast of resources available.
As founder and CEO of human resource development company Speaklight, Hardmon-Fort testified to PG's influence on his own development beyond his position on staff.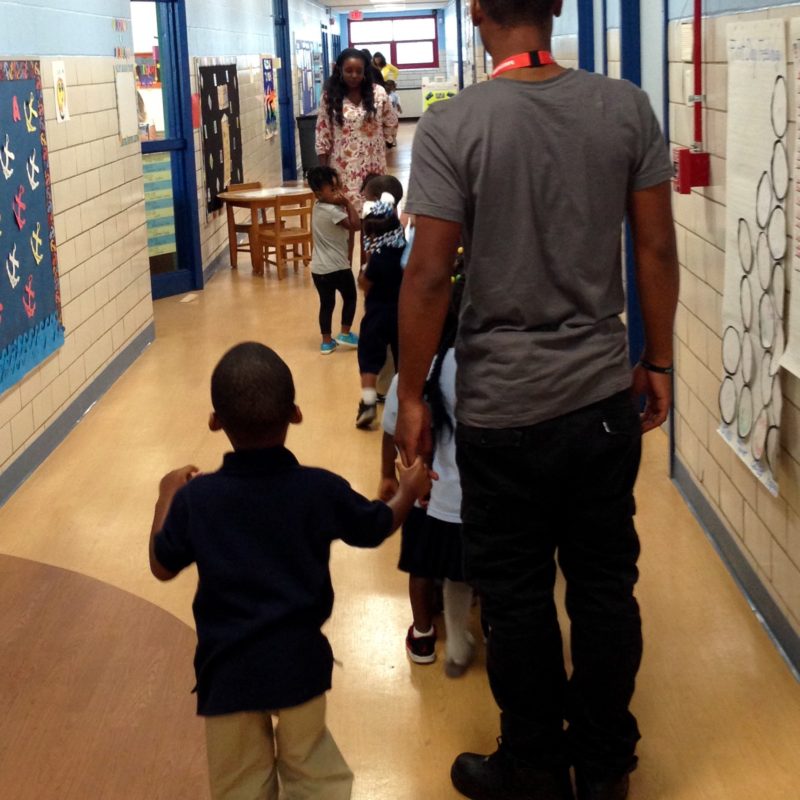 Their work offers individuals, small groups, and organizations a curriculum that defines success as high performance and balanced in six batteries: physical, mental, spiritual, financial, creative, and social battery. From the company's start, Hardmon-Fort credits Profound Gentlemen with being a springboard for learning and growing as a leader in education through opportunities to plan, facilitate, and network.
The Literacy Lab
The Literacy Lab is grounded in the belief that "literacy is a human right." The organization partners with school districts to deliver research based, culturally responsive literacy instruction to children ages three through third grade.
A component of their work is the Leading Men Fellowship, a year-long "residency-style" opportunity for young men of color to be introduced to careers in early childhood education. The fellowship enables high school graduates to serve in cohorts as literacy tutors across eight U.S. cities, an effort to support the diversification of the teacher pipeline. Several fellows were present at CIA, eager to be a part of a gathering where they could be surrounded by other Black men in the profession.
Jordon Whitehead, Dayshon Smith, and Zachary White are all current Leading Men fellows in the Atlanta cohort. They shared that the experience working with their students has brought them motivation, joy, and purpose. Their program manager, Julius Cave, shared that he knew the CIA was an environment that they needed to be in. Cave believes it to be "unfair" to encourage young men to be in the field of education, neglecting to think about how they're going to be taken care of. Thus, engaging them in relationships with organizations is one way in which they gain support through the challenges and joys of education.
Opportunities for the future
According to Profound Gentlemen's new executive director, Dylan Holmes, the leadership has spent the last six months examining their systems, vendors, and partnerships to determine areas for growth. As a result, this year PG announced a new partnership with the company Landed, providing qualifying gentlemen with home-buying coaching and potential financing support.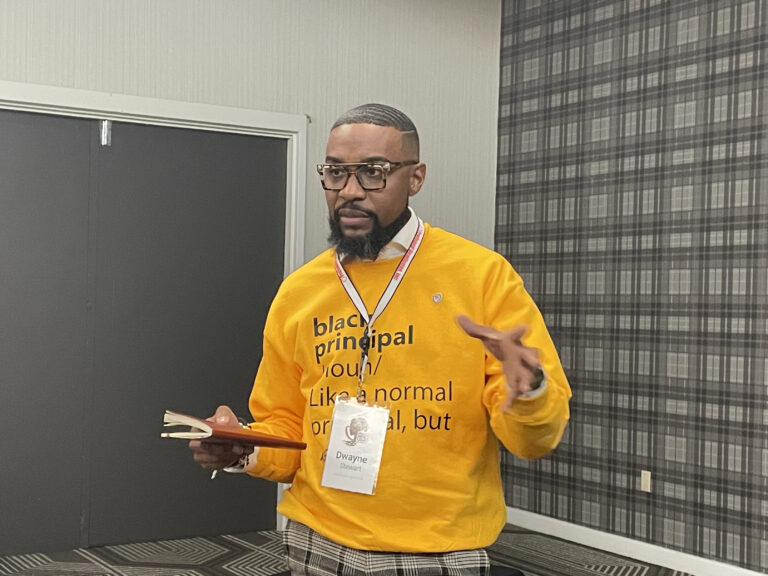 Holmes stated that over the next few years, their aim is to roll out programs to support the occupational, financial, and emotional success of their gentlemen.
Holmes added that a part of their continued growth is an intentional expansion of support for male educators of color beyond African American educators.
"If we can provide support to our Hispanic male teachers, Asian male teachers or Native American male teachers, whoever we can identify, we want to be their go to and their resource to make their careers more successful," he said.
The legacy of PG
Of the various presentations at CIA, one person directly challenged gentlemen. As the keynote speaker, spoken word poet, educator, and racial equity strategist, Tony DelaRosa pushed everyone to consider their "legacy project."
DelaRosa's message was rooted in his experience of diving deep into his lineage, support for students in the Philippines, and the creation of Black and Filipino solidarity group, Isang Bagsak, which means, "We all fall and we all rise together now."
In light of this, DelaRosa asked, "How are you going to concretize the things that you're learning you're sharing with each other back to your regions?"
As an organization, Profound Gentlemen is focused on legacy as well. For this reason, a plaque with the following three names was presented: Fred Williams-Harrell, Turner J. Cooper, and MeCario J. Harris. This served as a dedication to gentlemen who passed away, honoring the impact that they've made on the lives of many, forever.
"The reality is that we loss three male educators of color who have had an enormous impact on the work we do in this space, their hearts were in this space," Terrell said. "They would want us to continue doing this work."
April 3, 2023