Irvin Jackson, a male teacher from the Pierre Charles Secondary School, has been awarded the first ever Phenomenal Male Teacher Award.
The award was presented at the Dominica Association of Teachers (DAT) 17th Annual General Meeting on Wednesday.
DAT, in collaboration with the Status of Women Committee (SOWC), introduced the award to highlight and encourage the male teachers in the teaching profession.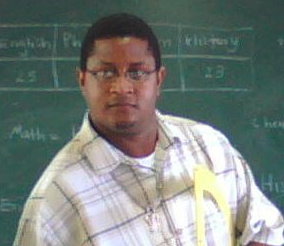 "We have very few male teachers in the service, hence, the need to encourage those in to stay and to attract more into the service," chairperson of SOWC, Vania Martin, said. "When we look back at the Ministry of Education Excellence in Teaching Awards most of the awardees were female."
All schools in Dominica were asked to nominate their outstanding male teachers.
Jackson was one of eleven (11) nominees for the award.
Other male teachers nominated include Cyprien George from the Christian Union Primary, Kirk Anthony Edwards from the North East Comprehensive School, Elton Etienne from the Convent Prep, Egbert Jno Baptiste from the Dominica Community High School, Dwayne Drigo from the Massacre/Canefield Primary School, Curtison George of the Grandfond Primary School, Marlon Xavier of the Goodwill Secondary School, Mickey Thomas from the Thibaud Primary School, Daryl Frank of the W S. Steven Primary School and Glenson Prince of the Portsmouth Secondary School.
Jackson and the other nominees will receive further recognition on World Teacher's Day.
Meanwhile, five retired teachers were also given special recognition.
Hartley Adams for his 37 years of service, David Kentish for 39 years of service, Marie Wilkins for 40 years of service, Brother Henry French- 61 years of service and Jennifer Wallace LaFond- 40 years of service.
They all received tokens of appreciation at the DAT AGM.