Men make up just 1.6 percent of New Zealand's early childhood workforce, one of the worst male participation rates in the western world – but the South Island's largest kindergarten provider is taking a strong stance in addressing this statistic, and enriching the early childhood education environment with a greater gender balance.
Kidsfirst Kindergartens was praised for its ongoing support and commitment to recruiting men into early childhood education at the recent Men in Early Childhood Education Summit in Auckland.
President of ECMENz, Russell Ballantyne, says Kidsfirst walks its talk in promoting its equal opportunities programme and the support it provides for male teachers.
"Kidsfirst Kindergartens is leading the way in their commitment to programme enrichment with their advertising campaign actively featuring males. Currently males make up 2.4 percent of their workforce, significantly above the national average. Kidsfirst provides a model for others to aspire to."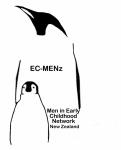 Along with sponsoring the Men in Early Childhood Education Summit for the past two years, Kidsfirst Kindergartens continually looks for ways to profile and promote early childhood education as a rewarding career for men, through its marketing and recruitment materials, and media coverage – campaigns applauded by Mr Ballantyne.
"We want good teachers in the early childhood sector and what we do know by the statistics is that the advertising campaigns used at present attract women. What we would like to see is more campaigns like Kidsfirst's that are actively aimed at men – by doing so we can have good male teachers as well," he says.
Kidsfirst also works closely with tertiary providers to find ways to make the industry more male friendly, and encourage men to enter early childhood training.
In line with its commitment to equal opportunities, Kidsfirst works hard to support its male teachers throughout their career. And there's no better advertisement for the rewards of a career in early childhood education than the men among the Kidsfirst team.
David Baxendell at Kidsfirst Edmonds Smith Street is in his 29th year as a Kidsfirst kindergarten teacher – and he's never looked back.
"Kidsfirst has been very supportive ever since I was one of the first male teachers it employed in the early 1980s. It's a fabulous career – I wouldn't have been doing it this long without believing that. Great teachers can be either gender – and men can bring a slightly different perspective and diversity to the teaching environment to enrich the learning experience for children."
"Kidsfirst's initiatives and support of boosting the number of men in the sector have made a real difference. We just need more of us out there to show what an amazing career it is – I've had men come into the industry after seeing me at work, including a father of one of our kindy kids, and that's really encouraging."