Growing up without a father, Eastern Cape education expert Obakeng Kagola recognised the importance of male role models in early childhood and has dedicated his career to creating equitable space for them in the Early Childhood Development (ECD) sector.
Kagola, a lecturer in ECD at Nelson Mandela University's education faculty, aims to change the perception that the sector is predominantly for women, but is still battling that stereotype after a decade working in it.
When he first started studying, Kagola said, he had to continually justify why he, as a man, could teach young children.
"The [question] of my gender always popped up.
"[When] I was a lecturer at a TVET college in Mahikeng, one module covered nutrition from birth to six years.
"I was told that because I was a man I couldn't teach that."
Kagola convinced his peers otherwise, and then his students.
"I taught a class of 35 students — mostly rural women in their 30s — who were rigid in their thinking about ECD being women's work."
Doggedly determined to specialise in the field, he became a member of the national marking team which taught ECD practitioners, or Educare.
Kagola understands the importance of a role model.
His grandmother nurtured him, as well as eight other children, in their modest dwelling in Wolmaranstad in the North West.
Early education, he said, could help fill the gap when a role model was missing at home.
He wants society to rethink the positioning of men by creating alternative realities of what it is to be a man.
His aim is to make a contribution.
"I can be a role model. Many children grow up without a father. So did I."
In a 2012 academic paper, Kagola and co-author Mathabo Khau showed how visual representations could be used to change perceptions of men teachers in the Foundation Phase in the metro.
The study, "Using Collages to Change School Governing Body Perceptions of Male Foundation Phase Teachers", recommended that participatory visual methodologies be used in "courageous conversations" with communities, exploring the construction of "caring masculinities" and involvement of men in care professions.
"The effort to recruit and retain male Foundation Phase teachers is a global phenomenon," Kagola said.
In Ireland, Australia and New Zealand, strategies included bursaries and awareness campaigns to bring more male teachers into early childhood education.
Despite initiatives to recruit men to teach Foundation Phase, there had been no significant improvement in SA, Kagola said.
The sector is still dominated by women, with only 22.7% of the sector being men, according to a 2015 survey.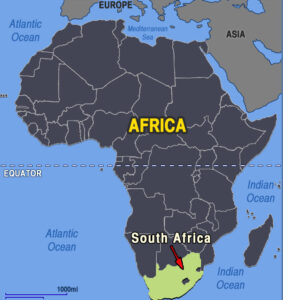 For Kagola, the privilege of watching a child grow in education is profound.
"In January, children could not hold a pen or read a sentence, but by the end of the [term], they could take care of themselves."
He also applies a holistic approach to teaching.
For example, he pointed out, slower pupils might have been negatively affected by family dynamics so, rather than labelling them, more care ought to be taken to define the root of the problem.
True teachers, regardless of gender, were vital in the early stages of education, Kagola said.
"Society needs to rethink the concept of work.
"There are male Foundation Phase teachers in the system who are thriving — and they are not planning on leaving."
November 30, 2022