It has been a testosterone-fuelled start to the year at Lake Tekapo School, with all three teaching roles at the small Mackenzie school filled by males.
With a roll of 33 it is also the first time in acting principal Wayne Facer's 33-year career in education to be at a school totally staffed by men.
While Ministry of Education deputy secretary early learning and student achievement Ellen MacGregor said it was unusual for a school to have all an all male teaching staff, it was not unheard of, particularly in small schools.
She said in 2019 five schools throughout New Zealand had all male teachers, and all had fewer than five teachers.
Facer is acting principal at the school, while principal Simon Waymouth is on sabbatical for this term.
"I've found myself in a rare situation with all male teachers," Facer said.
"We are staffed 100 per cent by males. It's the first time in my career and I trained in the late 1980s. It's an oddity but it's fantastic," Facer said.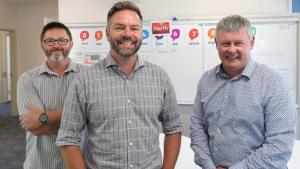 When Facer was studying in Dunedin the teacher training intake of 180 comprised 150 women and 30 men. He estimated only about half of the males went onto qualify.
He would not comment on why he thought so few males entered the profession.
Ministry of Education figures show in 2019 there were 6699 female teachers compared to 2078 male teachers in state and state integrated schools in the Canterbury region.
Less than five per cent of early childhood teachers are men, while 12 per cent of primary school teachers are men, and 40 per cent of high school teachers, according to the ministry.
"The Ministry of Education is always trying to make teaching more attractive to male applicants at annual application time for teacher's college," Facer said.
He said sometimes the only male in a school was the caretaker.
"A balance of ideas and gender is good for pupils. Males bring different things. They are role models and some bring practical skills."
South Canterbury Primary Schools Principals Association chair and Gleniti School principal Steve Zonnevylle said societal expectations of gender-specific jobs was changing and pay rates were improving which should make the profession more attractive to everyone.
"Both the Government and the teacher unions are working hard to ensure that teachers are paid what they are actually worth.
"This isn't an overnight fix though. No doubt there are still societal pressures in play that label certain professions under gender lines," Zonnevylle said.
He said the issue of increasing the number of men working in early childhood and primary schools required multiple approaches.
MacGregor said most teaching roles in New Zealand have predominantly been filled by females.
"And while it's great for young people to have positive role models of different genders in the classroom, evidence tells us that the quality of teaching rather than the gender of the teacher is what is important for learners' progress and achievement," she said.
To that end the ministry had a range of ongoing teacher supply initiatives that actively seek to encourage more Kiwis, both male and female, into the education workforce, she said.
"Some of these initiatives include offering 1294 scholarships to support people to train as teachers, and promoting teaching as a career of choice through marketing campaigns."